AUDRIC (French: Old and Wise Ruler | German: Noble Ruler, Noble Friend)
OUR TEAM
We are so happy to have founded AUDRIC Watches. I'm so excited of starting this wonderful journey of creating some unique watches with exceptional quality that people can purchase this at very affordable price tags to commemorate or celebrate an important event or milestones in their lives. Every watch design tells a story and it's an honor to be part of that story.
AUDRIC is a SWISS MADE Watch Startup based in Singapore with assembly / factory in Neuchatel, Switzerland. At AUDRIC, we are committed to delivering high-quality and rugged watches with utilitarian features. Our ingenious designs, impeccable materials and attention to detail fortify our commitment to produce beautiful timepieces which creates unique value for our customers. All of our watches are SWISS MADE to ensure that they meet not only the highest standards, but also impart that luxurious feel to the customer.
Akshay Solomon
Brand Owner, Co-founder
Recruitment professional with 18 years of experience in headhunting for leadership roles in Information Technology sector, . He is passionate about watches and AUDRIC is his bid for an attractive watch at an affordable price.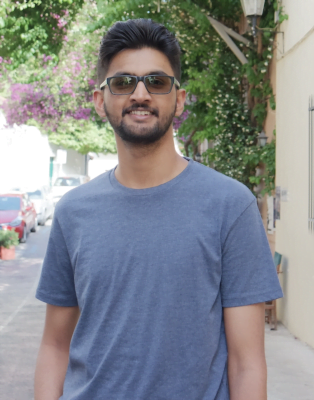 Niranjan Nitin Parulekar
Designer, Co-founder
Based out of Pune, India. Has a master degree in environmental science and currently pursuing his Doctorate in Environmental Science .Has been active in watch modding community since 2011 and making custom parts for watches since 2013.